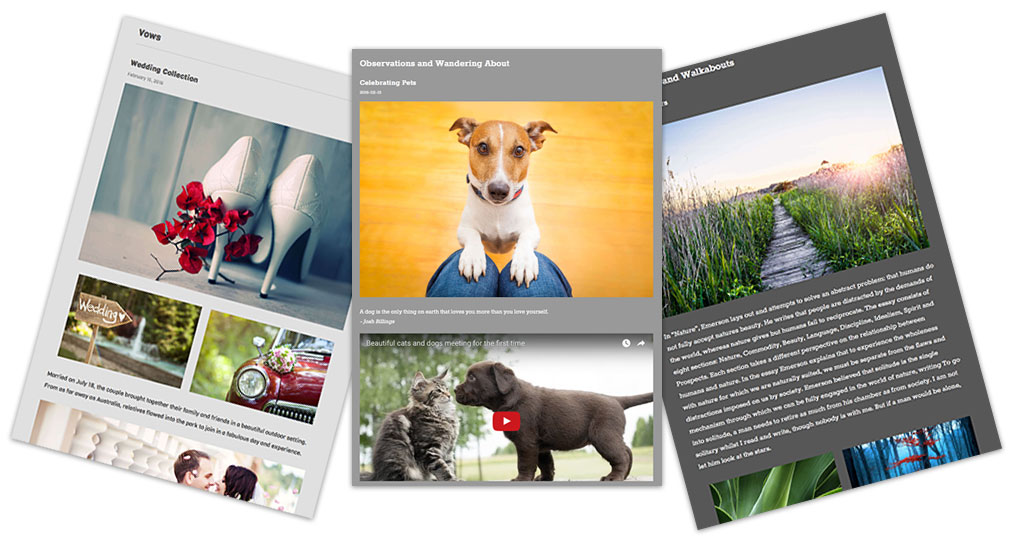 With SiteWelder's new blogging integration, you can now create and maintain your blog through our elegant and simple interface. Here are some cool features that make it easy and powerful:
Drag-and-drop images directly into your blog. Our system automatically scales images to fit in your blog. Upload and place as many images as you wish.
Display video content easily with YouTube or Vimeo videos. Just click the "Video" option and paste in a link or embed code to your video - our system does the rest!
Display a customized name for your blog and give your blog a customized name in your navigational menu.
Easily create tables for multi-columned display - insert your images into the columns and they will scale automatically to fit.
Optional date display: Your blog postings will display a date by default, but you can turn off the date display to make your blog display as an ongoing journal or set of stories.