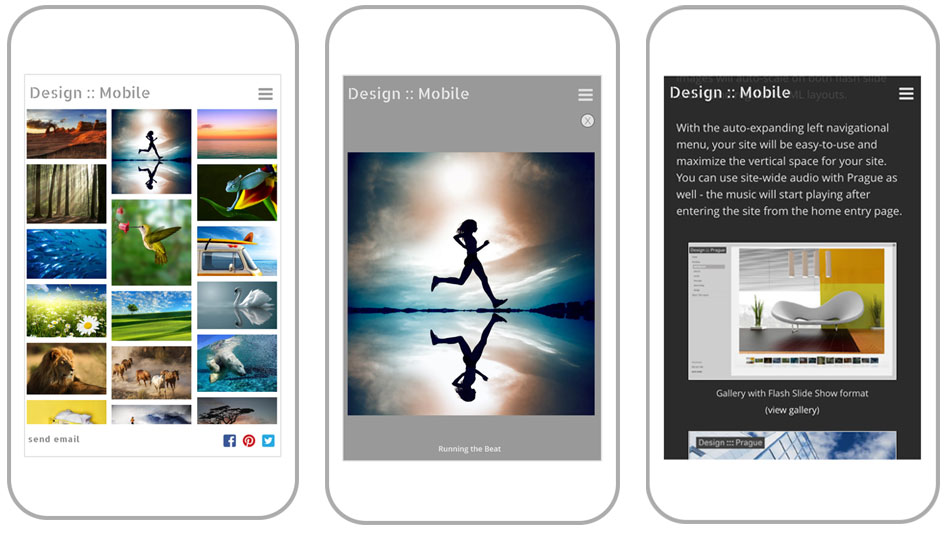 When you use SiteWelder's mobile design option, your visitors will view an optimized mobile version of your website which looks great on an iPhone™, iPad™ or other mobile devices.

With the iPhone™s lack of support for Flash-based websites, SiteWelder has developed easy-to-navigate versions of your site which display your images beautifully and quickly. With our main design, users can easily scroll down through your images and can still maintain the full functionality of your website, whether you normally choose HTML or Flash slide shows for your galleries.

Your users will be automatically directed to our IPad™/mobile-capable website version if they look at your site with a mobile device; on a normal computer, they will still see your normal website design. Your captions and PayPay information will display normally as well.

One more reason to choose SiteWelder and its robust multi-platform capablities.

View an example with your iPhone™ or mobile device (site will view normally on a regular computer or laptop).