"When I looked for a web host, the most impressive thing for me about Sitewelder was that I had a great choice of templates (the pictures reproduced big and quickly on screen) and I could, when needed, change the look, the edits, everything, from a hotel room, exactly as I'm doing now. A wonderful combination of Ease and Elegance."

- David Burnett,
davidburnett.com

"... my web site continues to bring in work and compliments. In fact, I've just had the best year ever! I've spread the word near and far about your designs, the ease of construction and your super service.

Thanks. Keep up the good work!"

- Deborah Gray Mitchell, dgmfoto.com
| | | |
| --- | --- | --- |
| | | "Site Welder has been an invaluable marketing tool for me since 2005. It's easy-to-use, very dependable, and customer service is outstanding!" |
"I've had two websites with Sitewelder since the owners were wee children. I'm happy to say I've been nothing but amazed and pleased by the FANTASTIC CUSTOMER SERVICE Alan and Mason have delivered every time I called or emailed, sometimes at 3 in the morning! I couldn't ask for better service. Any time I've had a dumb question or an idea for how to improve my websites, these guys have been immediately responsive, often offering much better ideas than my own. Their willingness to customize my sites using my own logos and my own designers' assorted ideas has been terrific.

The ability to totally control my own websites - knowing nothing about HTML, Flash or building websites -has made an enormous difference in the quantity of client contacts and assignments we have scored! LOVE the fact I can make a sweet image this afternoon and have it online within 2 minutes of completing the imaging.

I highly recommend Sitewelder for their ongoing spirit of helpfulness and incredible ease of use to all photographers and artists of any persuasion."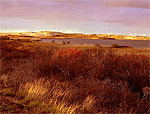 "SiteWelder made the daunting task of creating a web site, not only doable but a joy! Going from 0-60 in this critical area of photo marketing seemed amazing and quickly made it possible to make my work available at a national level.

I have heard nothing but admiring comments for the web page design. Although as an artist, I am tempted to take credit, I always sing the praises of your company and recommend you to others."


"Because of SiteWelder I was able to end the pain of thinking about one day possibly having a web site. I actually have tremendous fun every time I work and update my site.

In fact, the template designs at SiteWelder are so cool and slick I won a free web site design from a competitor company and turned it down because their template designs could not even compare!

Extremely content,"